Crazy Mob is 2 GAMES IN 1: DEFENSE AND RUNER WITH MONSTERS THAT MAY GO ON THE CEILING!
Protect your camp

Are you tired of building turrets like in the usual Tower Defense? Do you want something new? Crazy mob will present you new FEELINGS.
Crowds of funny monsters want to get to your camp. Stop them, correctly using an unusual weapon.
Can You Cope With Crowd Monsters?
Night missions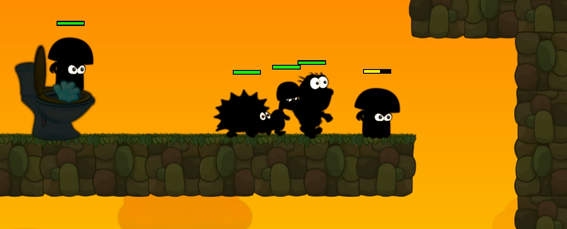 HINTS:
First of all, destroy monsters that can summon other monsters.
Freeze or blow up a large crowd of enemies.
Use the screen zooming to see most of the battlefield.
Build bridges to increase the path of monsters, but do not forget that bridges are destroyed by explosions.
Explode bridges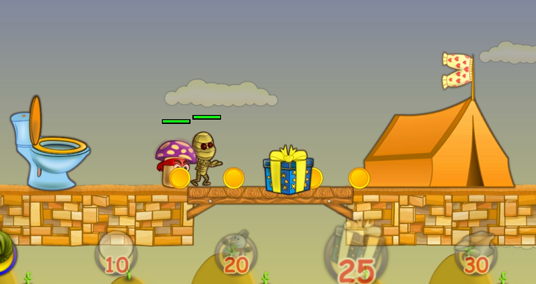 In the runner mode, you will jump, parachute in the form of a bra, beat the evil birdpig with a glove, turn on the shield so that you can not get cannon, change gravity and walk on the ceiling!
Hardcore Runner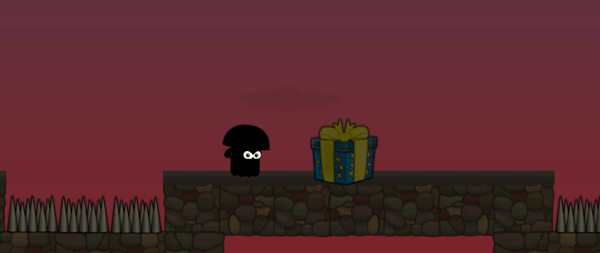 Two types of game (Defense & Runner). Protect yourself from fleeing crazy monsters or run yourself, jump on platforms, beat your fists, change gravity
3 worlds (Forest, Desert and Swamp) 60 exciting Defense levels and 24 Runner levels
18 unique funny monsters with different abilities (regeneration, immunity from weapons, spawning monsters, rising from the grave …)
Daytime and night missions
Incredible weapons: watermelons, bubbles, gifts, snowmen, anvil
Change in gravity, direction of motion, construction and destruction of bridges …[/ list]

Crazy Gameplay

Latest News
No items found.