This is a stand alone expansion of the original game DEEP SPACE WAIFU.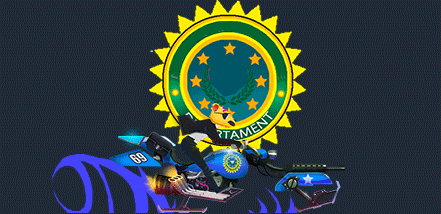 FLAT IS JUSTICE!
You are a member of the F.L.A.T.
FABULOUS LAW APPLICATION TASKFORCE of the METROLOLITAN POLICE.
It's up to you save the poor babe-ilicious beauties from the corrupted alien police threat!

Live the King Bear's search for JUSTICE, on a quest to recover lost dignity and FIND the PERFECT FLAT WAIFU!
All while kicking the alien police butt.


– ONE HAND MODE !
– AN ACTUAL PLOT
– NEW GALLERY MODE
– 60 PIECES OF CLOTHING TO DESTROY!
– 40 MILESTONES TO THE PERFECT SCORE!
– 15 NEW CORRUPTED COP ENEMIES!
– 12 GIRLS WITH UNIQUE POSES
– 12 STAGES
– 10 UNIQUE BOSS FIGHTS
– 6 POWER UPS!
– 3 MOTORCYCLES!
– 1 SNEAKY BEAR!

Have a nice day OFFICER!
Latest News
No items found.