Fantasy TD – Dragon Knights is a TD game where you defend your kingdom from evil orcs or night elf in an epic hero battle!The epic story begins in the kingdom of fairy and golem infernal, the humans were invaded by orcs from another dimension and you will have to protect the sentinel from the evil scourge which want to dominate the humans and take over the human realm!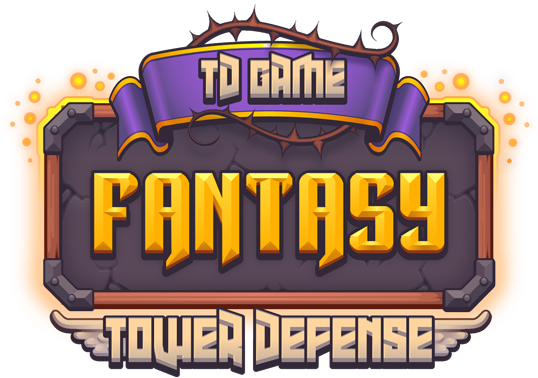 A new era of war has arrived. Tower defense masterpiece Fantasy TD – Dragon Knights is sweeping the tower defense world. By combining traditional tower defense game play with RPG elements and all new Battle Pets, Fantasy TD – Tower Defense has created a fusion of strategies and a whole new kind of tower defense experience.
Mighty Heroes:
You can choose wizard, paladin or barbarian as your warrior and deploy them to the battlefield. With advanced equipment, they can stop or kill enemies on their own.
Fantastic Spells:
There are 8 fantastic spells for you. They can be good options no matter you want to destroy all enemies or just heal yourself.
Powerful Towers:
There are 4 basic towers which can be developed into 8 premier towers. Different appearance, different functions and different combinations all under your control!
Epic Graphics:
All 30+ levels are hand-drawn cartoon style and perfect for high definition screen. With numerous effects, we are going to present you so many fierce war fields.
Features:
– Play over 30+ breathtaking tower defence levels
– Choose different tower elements (Light, Darkness, Water, Fire, Nature, Earth) to play with!
– Multiple difficulty levels (Easy, Hardcore)
– Upgrade your towers with unique abilities!
– 4 types of towers to choose from, you will adore this tower game!
– 3 unique Heroes to Choose From!
– Fantasy TD – Dragon Knights is the newest strategy td based game!
Latest News
No items found.