Go All Out! – a place where all the greatest warriors have been summoned to serve one purpose – to fight.

It's not for glory, it's not for survival, it's just to find the strongest of them all!
Every match plays different and brings fighters to their limits in this platform fighter.
The world of the tournament will also welcome different indie guest warriors!
Go All Out! offers beautiful 3D graphics of both characters and environments. Also nice, smooth and detailed animations.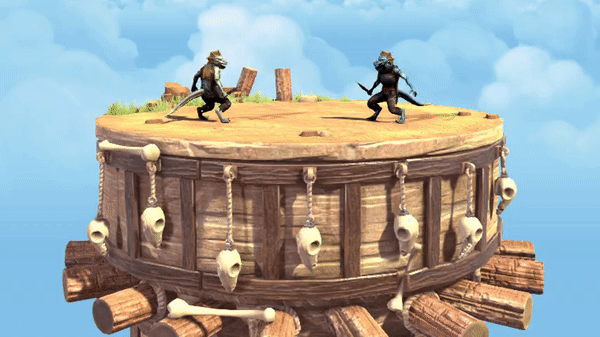 Game features local play at start but soon after online mode will be included!
Play a Free-For-All classic match or team up with your mate to beat your enemies.
Loving challenges? Play 1v3 match!
Different items spawning on stage to aid you in battle.

Special powers to unleash in fight – use super attacks or stack your power longer for ultimate attack.
At most cases ultimate attack is not our fighter's limit, so they can charge even more power to unleash a combination of more super attacks one after another!
But use you blocking ability wisely – in this world you are granted block gauge, which depletes if overused.
If you are unsure about your skill – go to Training Room and prepare yourself.
Play more with your favourite character – earn experience, unlock costumes, colors and more!
Latest News
No items found.