Later On is a surreal horror adventure game set in a bizarre world shaped by protagonist's memories and subconscious mind.
You'll play as David. Your actions will be limited to his.
You'll feel the struggle when he fails to help a friend.
You'll fight the demons that get him down.
You'll feel the change when he becomes better.
You'll lead him to closure he desperately needs.
Key features:
A unique story-driven experience
Absurd puzzles
Original soundtrack
Text based fights with the monsters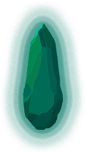 What happens when you will a new reality into existence?
What is and what is NOT REAL?
Why are some towels are more depressed than the others?
This game does not answer all of these questions. But who does?
Latest News
No items found.