Once upon a time, there was a farmer. He got a farm, wife, animals and a calm life. Seemed everything was going fine when suddenly terrible virus took over all animals.
They become uncontrollable, blood thirsty zombies with only one urge – HUNGER! As a zombie meat is not delicious for them, they aimed farmer for a lunch.
There is no time to get real guns for defense. He can just use his tools and equipment.
Will you help farmer to protect his life! Master various weapons and become strong enough to demolish source of Madness!
Are you Ready to enter The Mad Farm?!
Wipe out all your enemies with simple but very effective weapons:
Sling
Axe
Bow with three types of arrows
Chainsaw
Explosive bait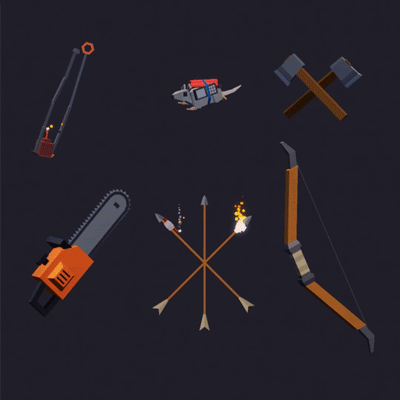 Key features include:
Realistic Physics (all weapons are behaving most close to real physics)
Story mode (with two endings)
Arcade mode (main goal is to beat the highest score)
Training mode (sharpen your skills by playing funny mini games)
Latest News
No items found.