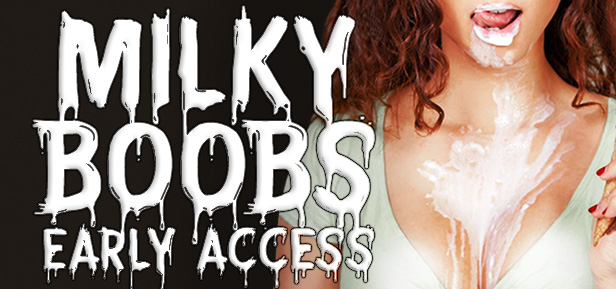 We are just two friendly apes who learned how to make games in our free time and now love to bring our often crazy ideas to live in all kinds of games. Please expect our games to be smaller, raw experiences. We always love to chat with you guys and greatly appreciate all of your feedback in order to become better game creators. Just tell us your questions or ideas on the forums, Twitter or Facebook. If you encounter bugs or any problems, we will do all we can to ensure the best support that a drunken ape could possibly give. Have fun playing – DRUNKEN APES
PARADISE
The summer has come and what could be better than to relax at the beach and watch some gorgeous ladies playing volleyball.
BUT THEN SHIT GOT REAL
Maybe it was the sun, maybe it was because of too many Mojitos on the beach, maybe it was out of feminism,
but suddenly all the beautiful girls went crazy and got too hot!
Now, there is only one thing that can cool them down!
MILK! LOT'S OF COOL AND EXTRA JUICY MILK!
Good thing that you always have your milk-blaster with you and are ready to rescue humanity by cooling down some hot babes!
BUT WHY ME? I HEAR YOU CRYING?
Because life doesn't get better than this!

SO what's gonna happen, you ask? On your quest to wet the babes you should be prepared for the following:
🔸 protect the beach babes from overheating
🔸 discover the hidden high school booby base
🔸 take a cooling break in a beach resort
🔸 refresh more booby babes than you could even dream of
🔸 find new cool milk-blaster and many new locations that desperately need your protection
🔸 But most importantly: MILK THEM ALL!
Latest News
No items found.