The technical definition of the game is: A sandbox survival village-builder with randomly generated terrain and Sims-like AI villagers (that's a mouthful).
But really, Mind the Vikings is supposed to be a more personal take on a genre that oftentimes focuses on building giant anonymous cities. We want you as the player to interact with each and every viking in a unique way, get to know them, and build an amazing viking village with them!
Your feedback is crucial:
We are always changing our path to victory, and with your feedback we'll change many times again, but to give you an idea of what the future might look like, we created this: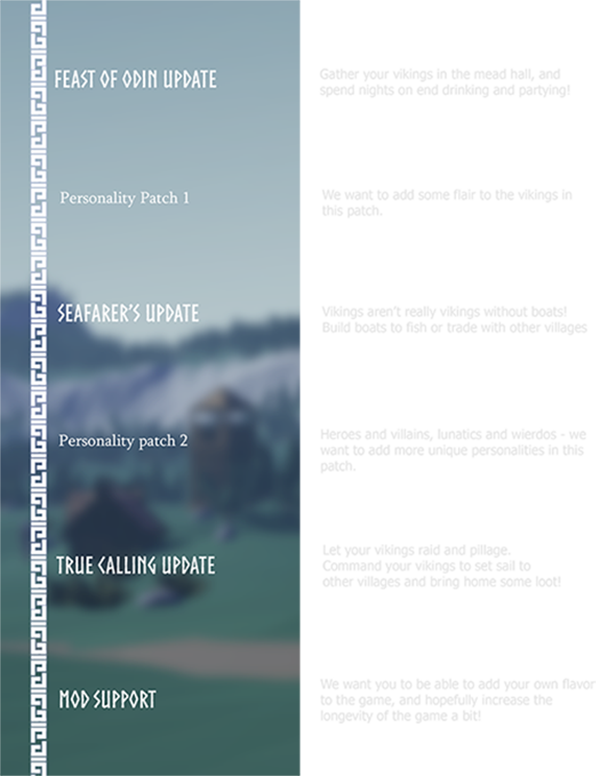 Latest News
No items found.