News!
The game will feature achievements and trading cards as soon as possible! Even though is not in the description.
Description
One Strike is a 2d fighting game with fast and furious gameplay, memorable characters, and an 8-bit retro aesthetic! Choose between one of six unique fighters, travel to medieval Japan's beautiful pixelated landscapes and fight to become the greatest warrior in history.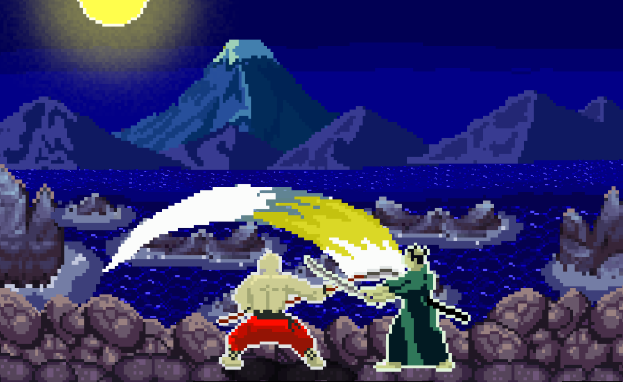 Only one-hit decides a match. A duel in One Strike rarely reaches more than 10 seconds. Plan quickly, attack, defend, dodge, lure your oponnent to a reckless attack and finish the duel before you are slained by the blade of the enemy. But don't worry, if that happens, pick up another warrior and try again.
Features
One hit kill mechanic provides fast and fun matches.
Pixelated graphics with good and exciting animations.
Amazing artwork made by Zaidan Andrade to complement the beatiful pixel art.
Original soundtrack and SFX made for One Strike by the amazing Diogo Bazante.
Adjustable difficulty; Play the game at your own pace. Improve, become the greatest.
Game Modes
Arcade Mode: Just have fun and improve your skills fighting more matches.
The Only Life: Well, finish the game with the only life you should have.
Team Duel: Choose a team of 3 fighters and duel the best trios in Japan.
Tournament: Gather friends localy and decide who is the best samurai. Up to 16 players in a thrilling bracket mode.
Local-Multiplayer: Fight your friends with couch multiplayer!
Latest News
No items found.