MEANDERS – OUR FIRST GAME!
We've just released this sparkling parkour platformer, with tons of extra contents and stuff.
http://store.steampowered.com/app/734920/MEANDERS/
About the Game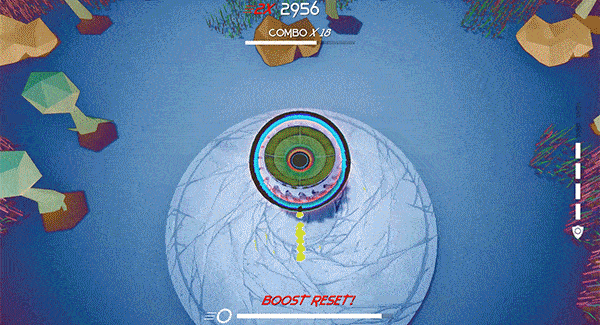 Overchunked is a game about a giant circular saw constantly moving forward: steer it left and right to guide its course, dodge obstacles, TNT explosives and destroy the rest of the environment to obtain points!
If you enjoy small-yet-solid games with simple mechanics, Overchunked could be what you are looking for.
FEATURES:
FAST GAMEPLAY: easy to play hard to master
DESTRUCTION IS SATISFACTION: destroy everything on your path and avoid obstacles
EVERCHANGING WORLD: enjoy the dynamic procedurally generated map
VIVID: bright and eye-catching colors
WORLD LADDER: compete with the online leaderboard
MUSIC: original soundtrack both funky and soothing
ZEN MODE: no obstacles, no score. Pure relax!
ATOMIC STUFF: unlock and enable insane post-processing filters
Latest News
No items found.