Planetbound is a 2D Arcade Rotatory Shootemup in which you die in one hit
in which you have to defend your planet which is being attacked by beings of other planets.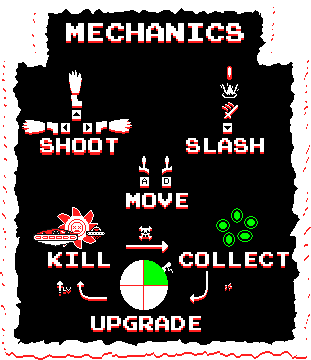 Shoot!!
You kill enemy's
Stops XP atracction to you
Feels really crunchy
Slash!!
To deflect projectiles
To deal masive damage
Kill!!
XP Orbs apear
More XP will apear if you kill an enemy with certain criteria
Collect!!
Upgrade!!
Rock planet parts to improve your weapon

(increasing range, shooting lasers, more projectiles.etc)

Tree planet parts to

create an atmosphere (Basicaly a shield for the entire planet) and increase your speed
Latest News
No items found.