A bright, top-down space arena shooter with, boss fights, upgradable abilities and weapons. Choose from an assortment of weapons and abilities to power up your ship to your liking! But in order to upgrade you've got to defeat increasingly harder enemies to gain points to buy them. Last as long as you can because once you die, it's all over. Although the game is only semi-permadeath… but that's a slight spoiler!
You'll face enemies that can dodge your shots, redirect them back at you and more. Enemies have been tailored to have similar abilities to what you can have or they can counter you. Bosses will challenge you and test your knowledge of the game. Mix and match upgrades to last as long as you can!
Special Features
– Button Remapping
– Custom Ship Model Importing (.dae format) with customizable color presets
– Audio/Video Settings
– Dual-Stick Gamepad Support
– 20 Enemies and Other Threats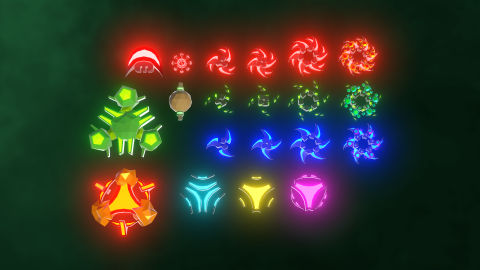 – 5 Bosses

Latest News
No items found.