Thanks for taking the time to check out the Steam store page page of 'Ripple', a minimalistic logic puzzle game.
Features
– There are over 50 unique levels to complete!
– Easy to learn, hard to master – are you the true Ripple master?
– People new to the puzzle genre, or seasoned puzzle veterans get their brain challenged.
– More content (levels) will get added over time in planned (free) updates.
Steam Features
– Steam Achievements, the game has 10 achievements.
– Steam Trading Cards, the game features trading cards, emoticons and backgrounds.
Trading Cards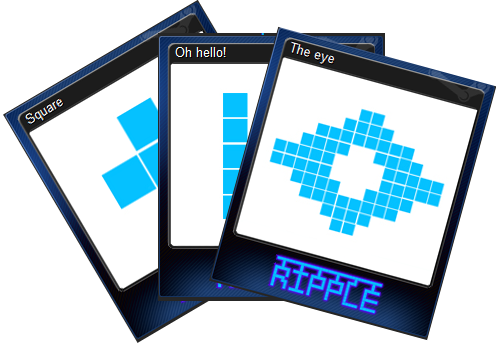 Emoticons

Latest News
No items found.