The witch of the night has returned. Freudia stands silently in the frozen, snowy night.
"Rosenkreuzstilette Freudenstachel" is the sequel to "Rosenkreuzstilette", a level-based 2D side scrolling action game for PC.
STORY
Thousands of years have passed since "magic" was lost to the people. Now there are but a few who even know of its existence. Those who possessed magical abilities were faced with persecution.
Several months have passed since the events of Rosenkreuzstilette. A mysterious group of Dark Magi, captained by a former foe, have formed a new organization known as the Schwarzkreuz. The Schwarzkreuz abduct Spiritia Rosenberg and begin witch-hunting Magi for the church. Freudia Neuwahl sets off, along with her new fairy friend, Strudel, to fight the Schwarzkreuz, put an end to their witch-hunting scheme, and bring Spiritia back to the others at RKS.
GAME SYSTEM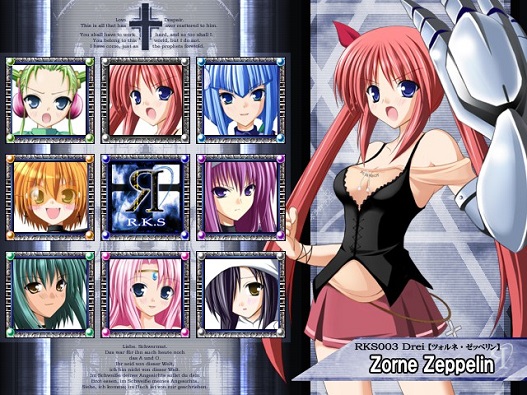 How to Play
Your objective is to defeat each of the 8 bosses of the game.
About Replay
Replay files are created in the replay folder.
ARCADE/STORY will be displayed as FR:ARC/FRS:STO
GAME MODES
ARCADE MODE
This is the standard mode that does not include any dialogue events. This is for those who want less talk, more action.
STORY MODE
Play the game alongside the story in this mode.
Dialogue sequences will occur, when encountering bosses for example.
ACTIONS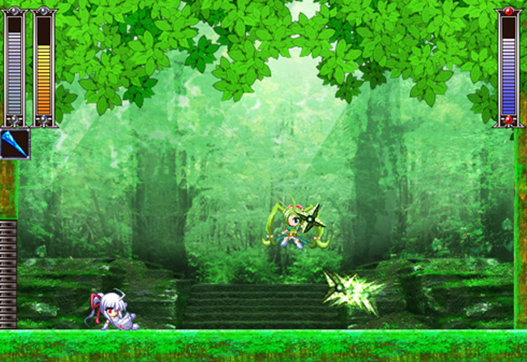 Your basic actions are shoot, jump and slide.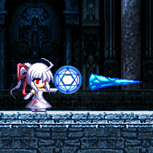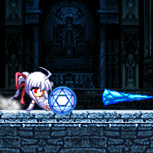 LEARNING
By defeating a boss, Freudia can acquire new magic powers.
Some bosses are weak to certain types of magic.
You may be able to beat powerful bosses easily if you discover their weakness.
[Standard attack: Freudenstachel]
Hold down the shoot button to attack repeatedly with Freudenstachel.
You can also fire while sliding.
Freudenstachel has a magic gauge.
If this reaches 0, you will stop firing when holding down the shoot button.
Also, the speed of your successive shots will be greatly affected.
Latest News
No items found.