Gameplay Information
S.U.B. (Secret Underwater Base) is a 2-player Local Cooperative Secret Agent Underwater Action Adventure game, fully made in an Arcade 8-bit visual- and audio style. Team up with a friend to infiltrate the Evil Doctor's secret underwater base; the fate of the world is in your hands!
Two gamemodes to explore ("endless" & "normal") while trying to halt the Evil Doctor's evil plans!
Gain access to the Secret Underwater Base using your state-of-the-art submarine!
Navigate through the dark using your sonar!
Hop into any role and/or task you want on the fly!
Upgrade and expand your submarine with better gadgets!
Always be wary of the evil doctor's minions! (Spoiler: there be robot sharks)
Explore your way through a fun mix of procedurally generated levels!

History of S.U.B.
S.U.B. was created during the 2017 Global Game Jam by Spreadable Fruit, a Dutch Indie game studio of 6 members total. We continued to polish the game into a more fleshed-out demo and then used the input from this demo to create the game you see before you right now!
~*~*~*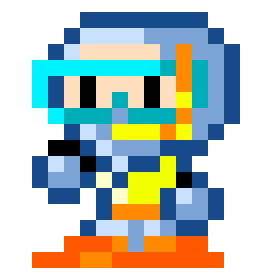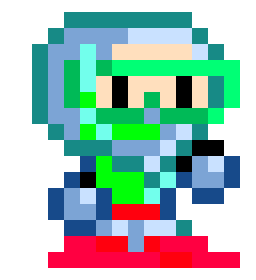 *~*~*~
Thank you so very much for playing and upvoting our game; we look forward to hearing from you all!
Kind regards,
Team Spreadable Fruit

Latest News
No items found.