Competition: Win A Shoppe Keep Figure!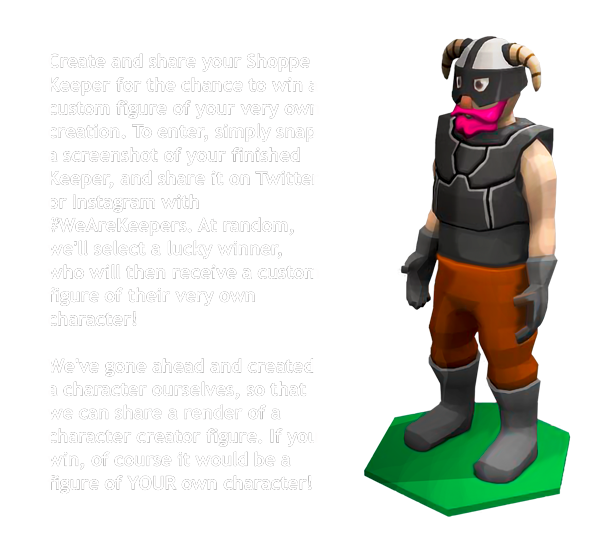 About the Game
Jump into a preview of Shoppe Keep 2's whimsical character creator! Download now and receive an exclusive Golden Keeper outfit for your character in Shoppe Keep 2 when it launches!
http://store.steampowered.com/app/684580/Shoppe_Keep_2/
In this preview of the character creator system from the upcoming Shoppe Keep 2, you can create and share Shoppe Keepers that hail from the busy land of Customerania. With vibrant hair colors and rad tattoos, these Keepers are ready for some hot retail action.
Features:
• Create your fantasy Shoppe Keeper!
• A variety of hair styles, facial hair styles, clothing and tattoos!
• Squatting!
• Date your fantasy Shoppe Keeper!*
• Save screenshots of your characters!
• Post your character to Twitter and share it with your friends/the endless void of the internet!
*All dates with your Shoppe Keeper can only take place in your imagination and not in-game. Additional dating scenarios may be distributed through in-game DLC loot boxes at a future time.
Latest News
No items found.