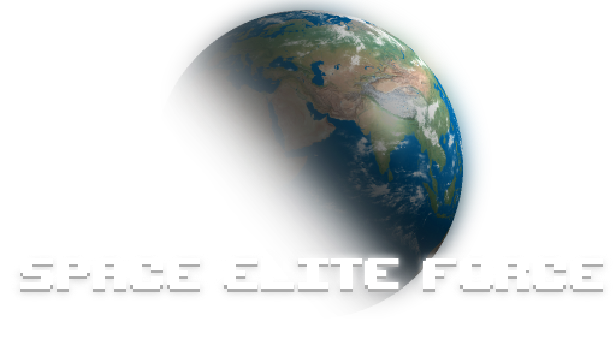 • In Space Elite Force you pilot one of the spaceships of the Space Elite Force, where the objective is to fight and exterminate the terrible race Klyvu, that travels by the universe dominating planets and enslaving its population. Are you able to be a Space Elite Force pilot?
• A Shmup inspired by the best of the genre that brings frantic fighting, insane bosses and a variety of weapons and upgrades.


• Fast and intense stages.
• Insane battles against epic bosses
• 2 levels of difficulty: Normal and Hardcore
• Squads of enemies generated (almost) randomly.
• Infinity Mode: Survive as much as possible Klyvu attack waves and lead the overall score.
• Powerful weapons and upgrades: Evolve your weapons into a modern Skill Tree based system.
• Unlock various achievements.


• Beautiful visuals made with pixel art.
• Full compatibility with controls (Playstation, Xbox and Generic).
• Customizable controls (joysticks only).
• Normal mode with approximately 1 hour of gameplay.
• Hardcore mode for more experienced players.
• Infinite mode with frantic and fun gameplay
• Steam rank for each game mode.
• Large number of achievements.
• Available in 2 languages ​​(English, Portuguese)
Latest News
No items found.