Can you hear it? Can you hear anything?
Exactly! Absolute silence is the only law here…
In the middle of 25th century the world has plunged into the totalitarian system of sound isolation that made the world absolute muted. In the world where the silence is the only anthem, you should break the law to bring back the sound and the music to humanity. But while there are those who still remember the melody of the former life, hope remains.
We are here to defy terror. Follow the rhythm to defeat the security systems that keep any sound from the society.
Fight to the music, fight for the music!


Dynamic beat 'em up game in the cyberpunk style with colorful character animations and spectacular FX.
Get ready for intense combat action in the battle with numerous guardians of the total silence using 4 buttons.
Every action is synced to the music beat. The direct connection between the music and required inputs will give a captivating gaming experience.
The most synchronized gameplay and better strategy will allow you to get higher score and top ranking (Steam leaderboards).
The game provides 4 difficulty modes, you can choose whether to have a relaxing or hardcore experience (for high score gainers and the achievers).
Play to the rhythm of your own music library! Upload the MP3 track of your choice and the game will analyze the music to prepare adapted gameplay in real-time.


Replay system
Full Player Profile and Statistics
Character customization, Abilities and Skill system
More new game modes: Daily challenges, Survival, etc.
Steam Traiding cards support
Ongoing Gameplay and Balance improvements
Features and Stability improvements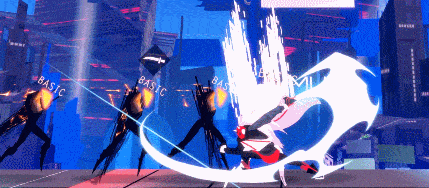 "…and I am made to give you back what you have lost so long ago,
made to save your life and make you grow.
A majestic symphony is life, so give up misery,
now raise your head and listen what's to come…"
– From the song "Human metal" by Rage
Please leave your comments and opinions!
Our Team is always paying attention to community feedback. With your help we will make TERRORHYTHM the best it can be!
Latest News
No items found.