The Quest for Achievements
is a pixel mini RPG which will feature over 1000 steam achievements to Find – when you "find" them in game, You will be rewarded with a real life achievement! – COOL RIGHT?
Think of the steam achievements like Pokemon!!


Explore a huge living world, level up, find new items and weapons, explore dungeons and much more!
The story:
After a long week of working hard you sit down to get lost in the world of gaming, maybe catch up on some leveling. get that last achievement you have been struggling with, when you realize your steam games have lost all their achievements!. WHATS GOING ON? WHOES DOING THIS? – you need to find out and save your steam account!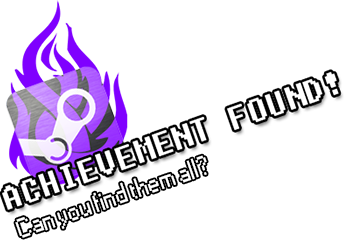 Extras:

– Controller support
– Steam trading cards

Latest News
No items found.