This is a story about twin sisters who live in the pasture.
Their parents ran away leaving a huge debt.
Two sisters have to pay back money in 120 days…

Kurore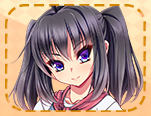 The older sister of Aluka. She has black hair just like her father and her behaviour is invective and moody.She can't communicate well outside her family.
Aluka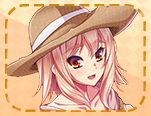 The younger sister of the twins, her hair is blonde same as her mother.
A kind girl and that is the reason why she is always being "bullied" by her sister.
She is popular in town opposite of her sister and takes gifts from people.
Charnes


The daughter of the mayor, the bully of the town. According to her personality, it's easy to see she don't have any friends. And at the most, she doesn't like twins.
Features:
Twin sisters are both playable characters.
Unique Story for each character.
Multiple ending
Main story and side missions to play.
Dynamic time system.
Character voice include
Latest News
No items found.