Deep in the heart of the cosmos, players from all around the galaxy come together to play minigolf… but not the kind you may be used to! Eons ago, it was but a simple sport of mallet and ball played in the backyard of a backwater asteroid. As the years went by, the game expanded, the rules were changed, flipped, adapted, squashed, stretched, and eventually fashioned into the game the whole galaxy knows as… Wonder Wickets! Some play for leisure, others for competition and glory, and few may just play as an excuse to hitchhike across the stars, but they all play while having a wonderful time!
What Makes Wonder Wickets Special?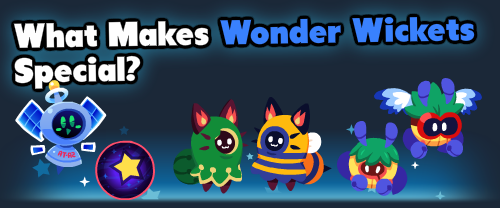 Various obstacles, troublesome foes, special powers, and unique rules add new, but familiar mechanics and strategies.
Local and Online Multiplayer lets you compete with friends!
Our Built-in Level Editor enables you to create, play, and share your own levels using Workshop integration!
Ridiculously adorable art! 12 different characters to play as, with character color alternates and orb skins!
Tackle Unique Worlds in Campaign Mode and the Challengoid Belt!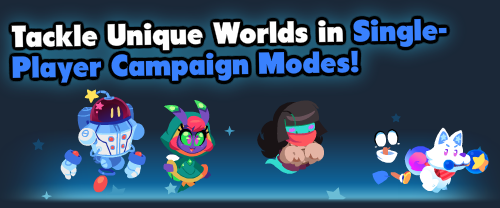 Soar through the cosmos and take on celestial bodies, with their own course themes and challenges. Playing through Campaign Mode will give you all the experience needed to understand and perfect your Wonder Wickets skills. You'll also discover special courses in the Challengoid Belt to push your skills in special single-player game modes. Seasoned players can also find many secrets and unlock content by collecting medals in Campaign Mode and completing Challengoids.
Cross Mallets with Friends in Versus!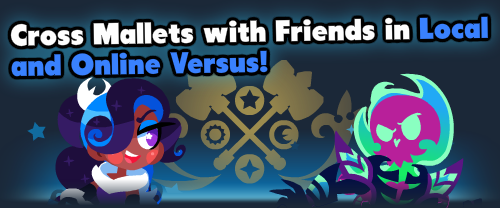 Play Local Versus with a friend on the same computer, or connect with friends via Online Versus using Steam! Play together in 4 different Versus modes! Hand-pick the number of levels you want to play, in any order, and even mish-mash levels from different game modes. You can even throw in subscribed levels from the Steam Workshop that you or others created!
Versus modes include:
Wonder Versus: Race to the Black Goal to sink your ball first… but not before collecting more points!
Stardust Machine: Collect the most stardust, and deposit them into Stardust Machines!
Galactic Conquest: Use your Star Orb to seize control of miniature planets!
Cosmic Colors: Paint the town red and blue to claim territories across the course!
Build Your Own Wonder Wickets!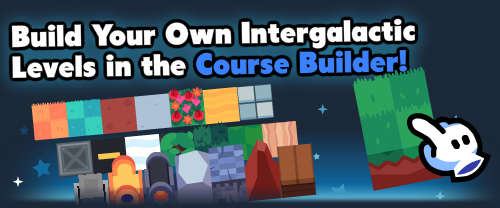 Utilize the built-in Level Builder to make your own levels, using tiles, foes, backgrounds, weather effects, switches, music, and game modes present in official levels! Upload your level to Steam Workshop for others (and yourself) to play! Player-made levels
Latest News
No items found.